Pool Heater Installation, Repair & Service in Port St. Lucie!
If you're looking to install a new pool heater, repair an existing one or simply schedule routine maintenance, our expert team is here to help. We specialize in pool heater installation and repair services and are committed to providing our clients with high-quality solutions to meet their needs.
Advantages of Heat Pumps in Florida:
Heat pumps are an excellent choice for pool heating in Florida because they are highly efficient in warm weather. They use electricity to transfer heat from the air to the water, making them much more cost-effective than traditional gas heaters.
Disadvantages of Heat Pumps:
While heat pumps are efficient in warm weather, they become less efficient as the temperature drops. They may not be able to heat a pool adequately in colder weather, which can be a disadvantage for some pool owners. Usually not here in the Treasure Coast.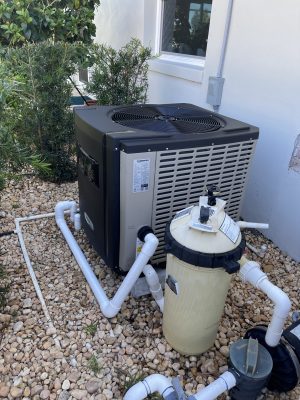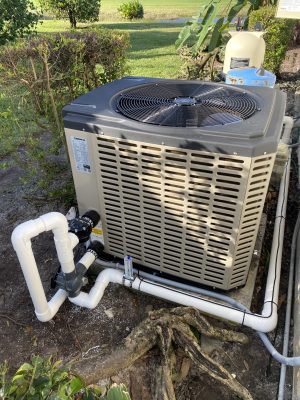 Our team offers a range of heat pump services, including installation, repairs, and maintenance. We can help you choose the right type of heat pump for your pool, install it quickly and efficiently, and provide ongoing repairs and maintenance to ensure that it stays in excellent condition.
If you're looking to install a new pool heater, our team can help. We have extensive experience installing all types of pool heaters, including heat pumps. We'll work with you to choose the right heater for your pool and budget and install it quickly and efficiently.
Heat Pump Repairs & Maintenance:
If your pool heater is not working correctly, our team can help you diagnose and repair any issues you may have. We offer routine maintenance services to keep your heater running efficiently, ensuring that your pool stays warm and comfortable all year round.
Why hire a Heat Pump Professional like Us:
Installing, repairing, and maintaining a pool heater can be a complex and potentially dangerous process. It's essential to hire a qualified professional to ensure that the job is done right. Our team of experts has the experience and expertise needed to handle any pool heater issue you may have, ensuring your safety and the efficiency of your pool heater.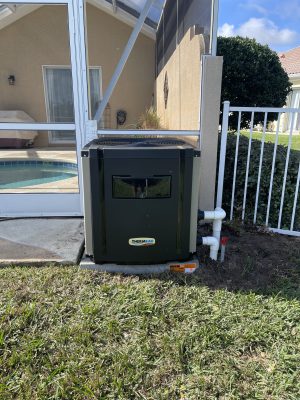 At JD Pools Plus Lighting in Port St. Lucie, we're committed to providing our clients with the highest level of customer service and quality solutions. Contact us today to schedule an appointment and get your pool heater back in working order. Don't let a broken pool heater ruin your pool experience!
Port St. Lucie Pool Heater Installation, Repair & Service