Pool Pump Repair Services in Port St. Lucie!
If you're experiencing any issues with your pool pump motor, you've come to the right place. Our expert team is here to help you troubleshoot and solve any pool pump motor problems you may have.
Pool Pump Motor Problems:
Is your pool pump motor making strange noises or failing to turn on? These are common signs of pool pump motor problems. Our team of experienced technicians can diagnose and repair any issue you may have, including leaks, clogs, and electrical malfunctions.
Regular pool pump maintenance is key to preventing motor problems in the first place. Our team can help you schedule routine maintenance to keep your pool pump running smoothly, ensuring your pool stays clean and safe for you and your family.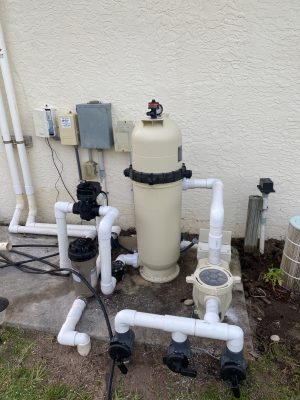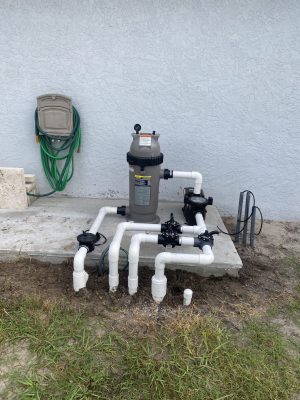 We specialize in repairing pool motors of all types and brands. Our technicians have the experience and expertise needed to fix any problem, no matter how complex. From broken seals to worn bearings, we'll get your pool motor back up and running in no time.
When To Replace A Pool Pump Motor:
In some cases, pool pump motor repairs may not be enough, and it's time to replace the motor altogether. If your motor is more than 10 years old, has sustained serious damage, or is running inefficiently, it may be time for a replacement. Our team can help you decide if a replacement is the best option for your pool and budget.
At JD Pools Plus Lighting in Port St. Lucie, we're committed to providing the highest level of customer service and quality repairs. Contact us today to schedule an appointment and get your pool pump motor back in working order. Don't let pool pump problems ruin your summer fun!
Port St. Lucie Pool Pump Repair