Swimming pool repair along with new equipment installations has changed exponentially over the years. Let's not forget the changes in warranty procedures from ALL the reputable manufacturers. The most important part of the whole process is making sure the contractor you hire is properly LICENSED for the task at hand.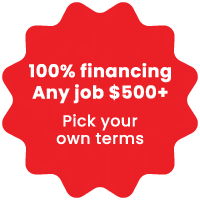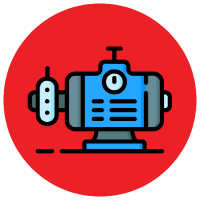 Pumps
Way back in day when we used the word pump it literally meant to raise or expel bilge water from ships. Ok, enough with the history lesson. Today we use pumps to perform countless tasks. Swimming pool pumps have a simple job....MOVE WATER! Is your water mover not living up to your expectations? Want to explore the advantages of upgrading your swimming pool pump? Connect Now!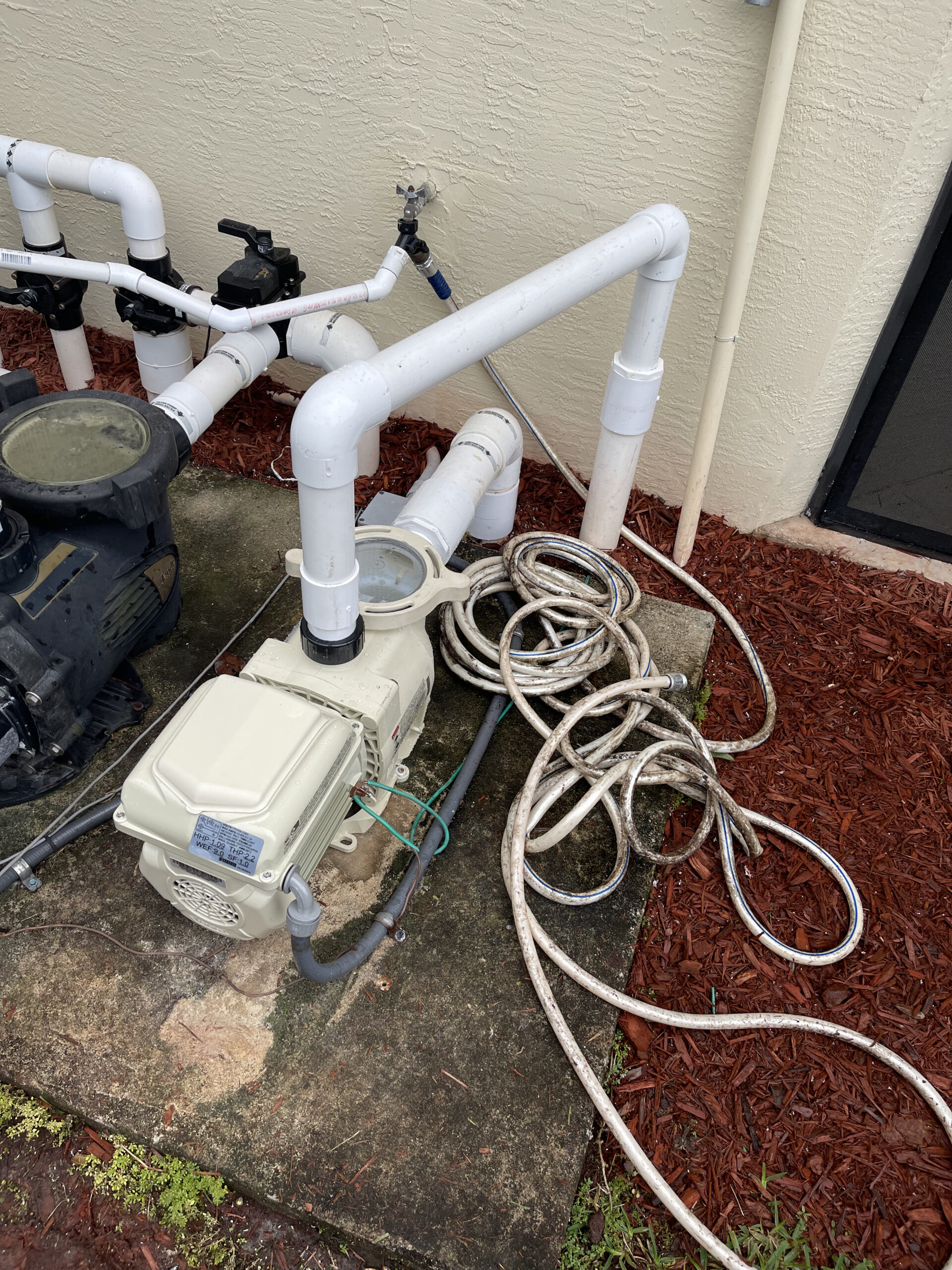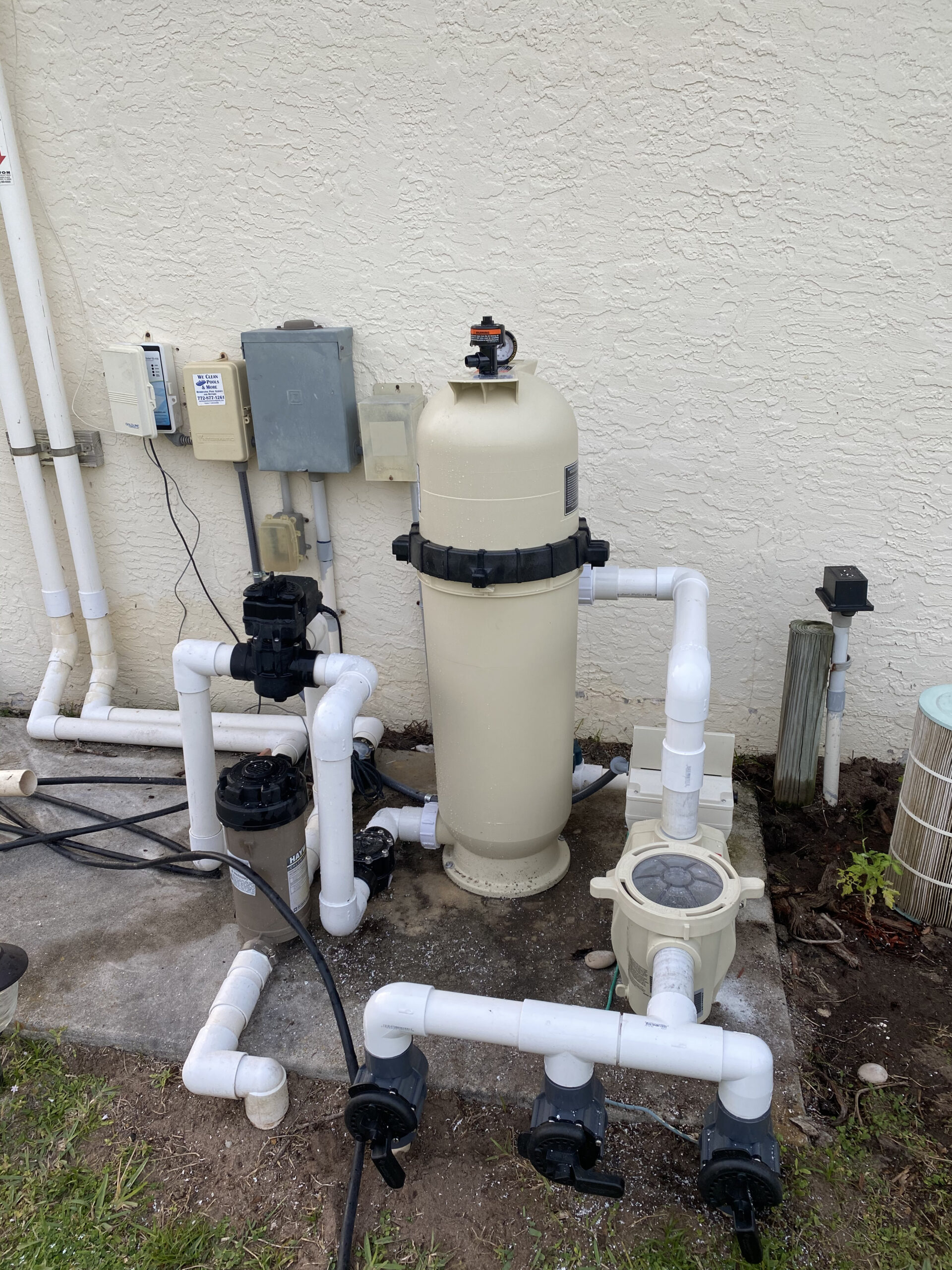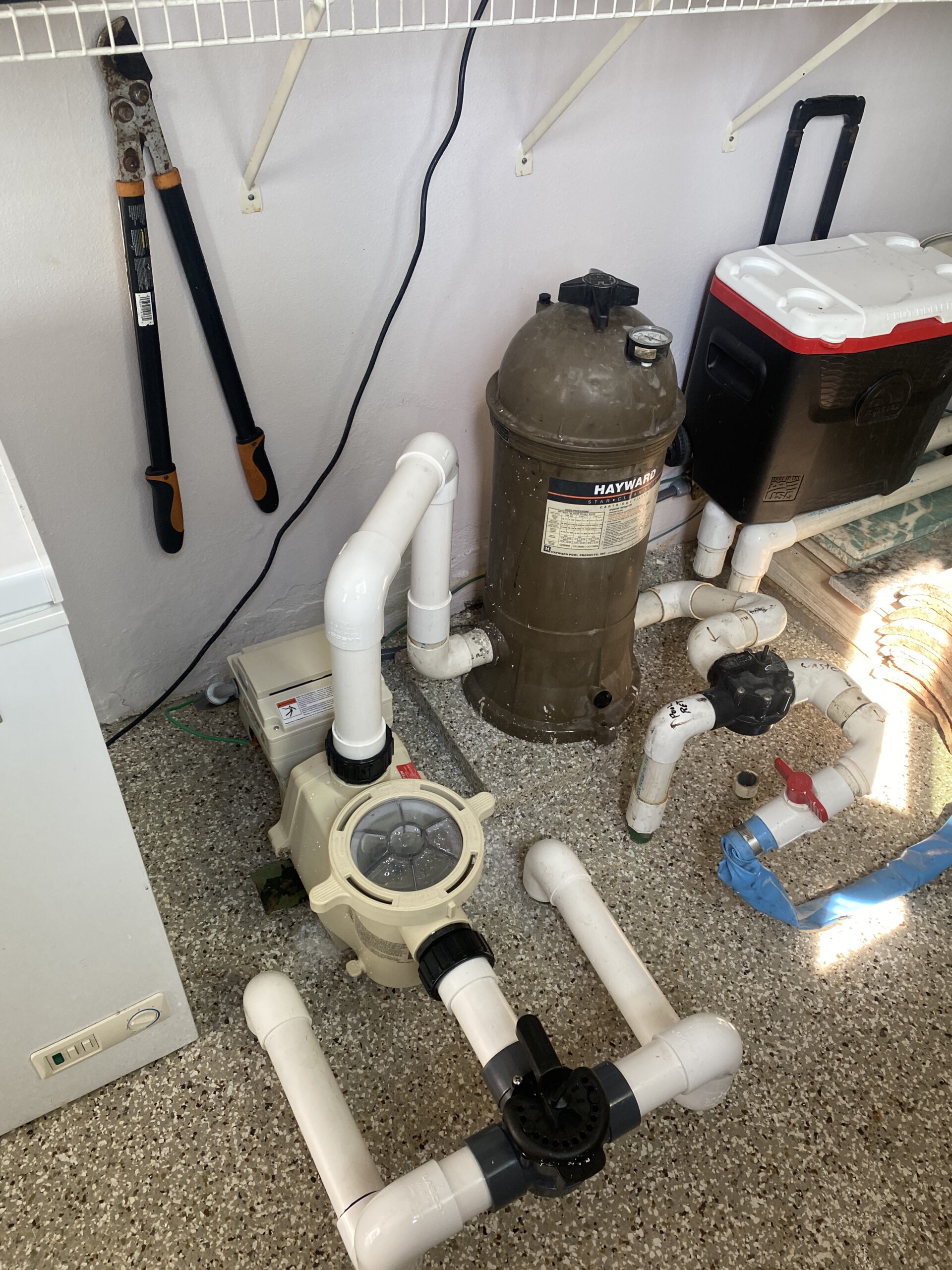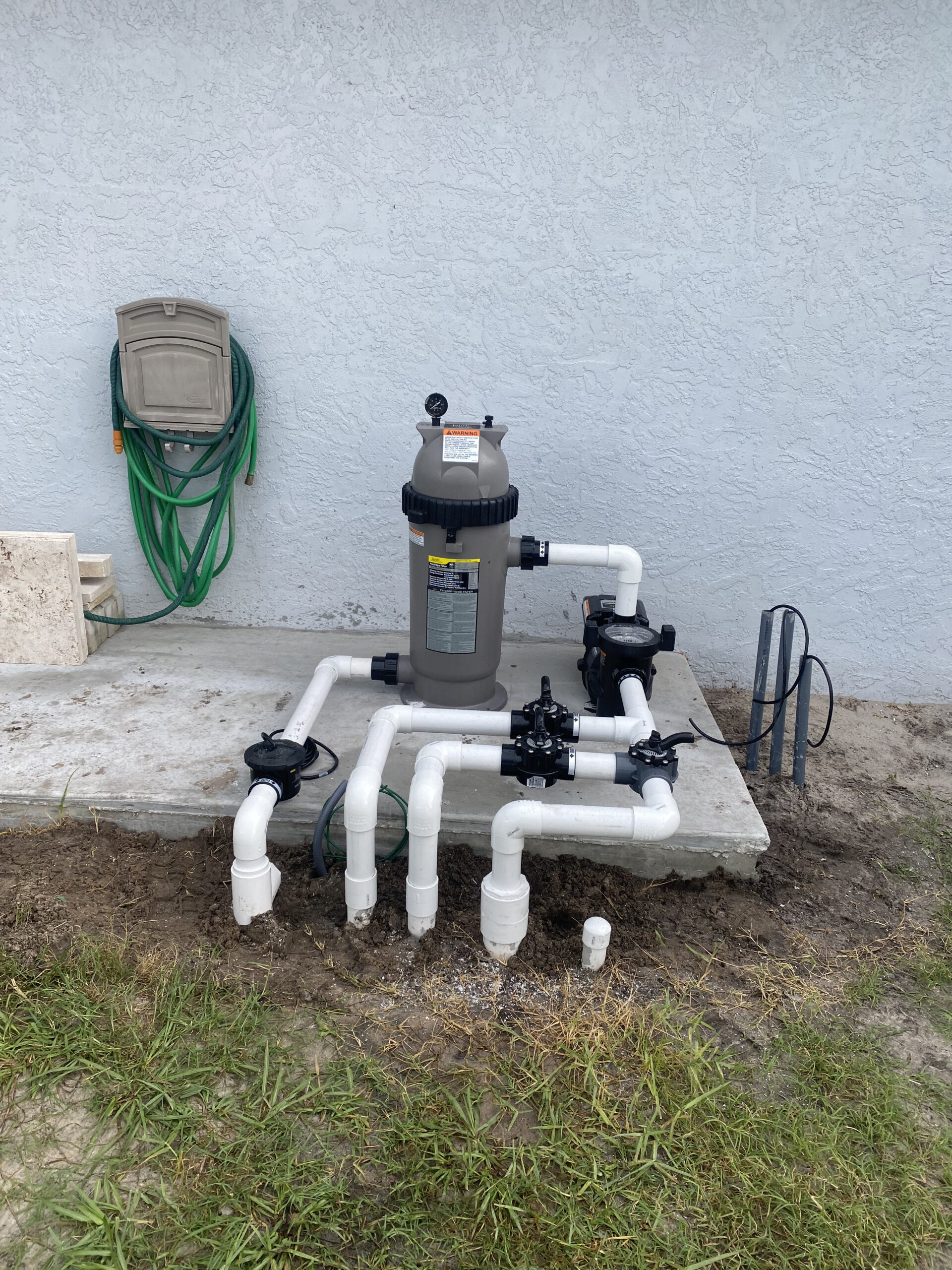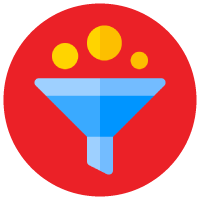 Filters
Filters keep the gross stuff out so you can enjoy a crystal clear pool. A cartridge swimming pool filter is literally a giant piece of fabric strategically folded up into a circular pattern. This filter/fabric or as we say in the swimming pool industry filter Cartridge is what keeps your water clean and clear. There are several different types of filters. Not sure what you have? Need some friendly guidance? Connect Now!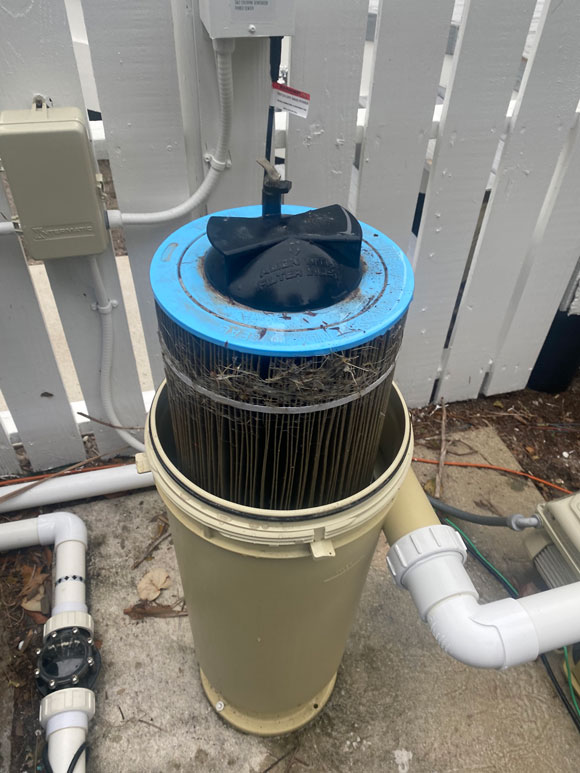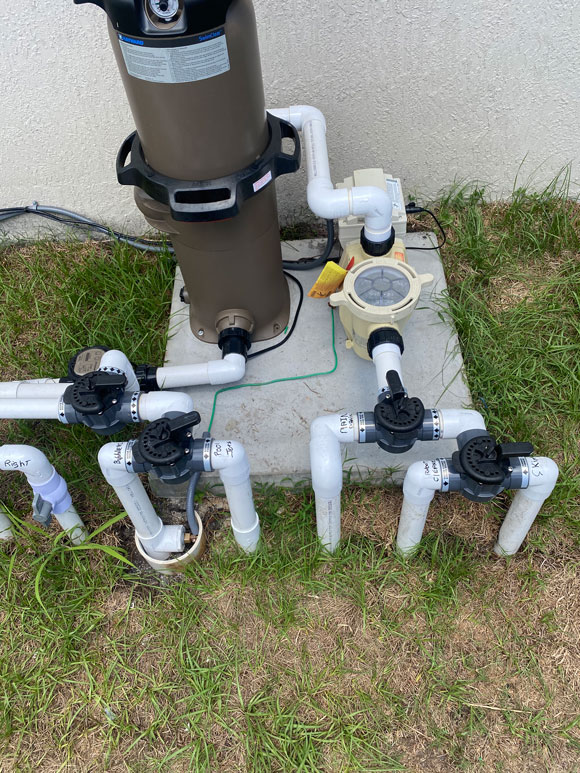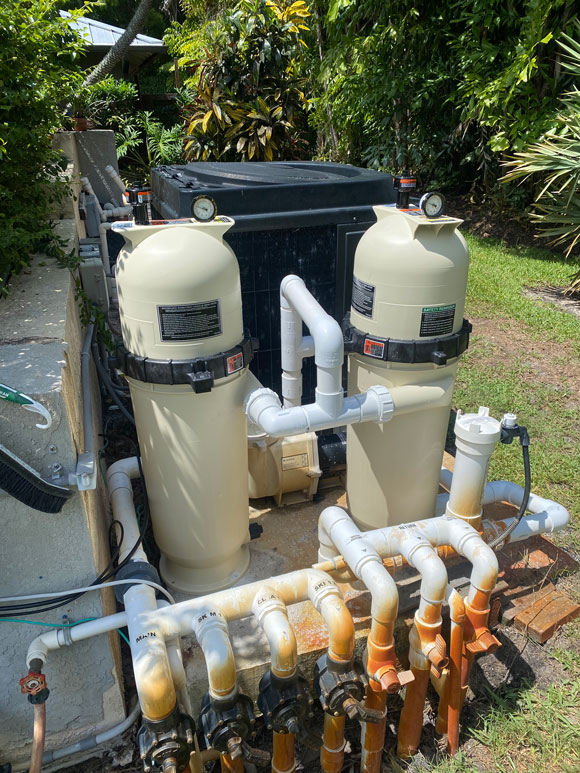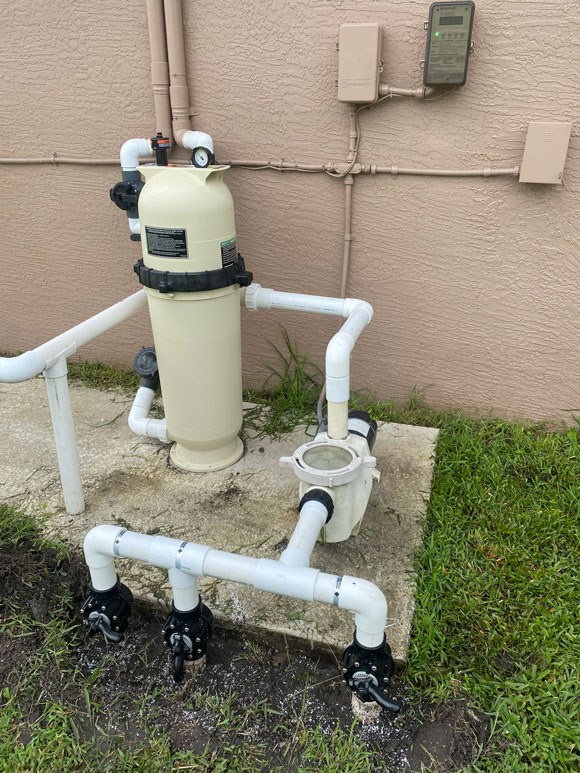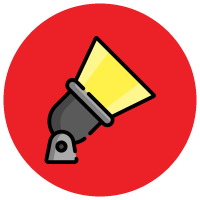 Pool Lights
L.E.D. means Light, Emitting, Diode. Oh you were looking for information about swimming pool lights. Although not required in swimming pools, pool lights area nice feature that most if not all pools have. Pool lights are generally sealed with a gasket, pressed together, screwed together or epoxy filled which in most cases means unserviceable. To put it more simply pool lights are meant to be changed when they stop working. Don't attempt this yourself, don't buy an internet special pool light bulb. Connect Now!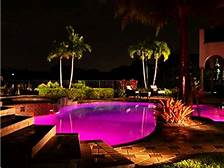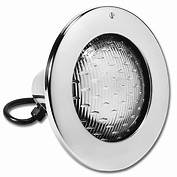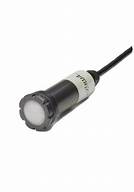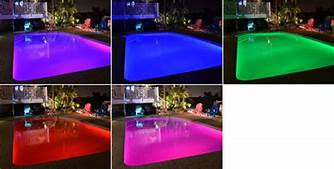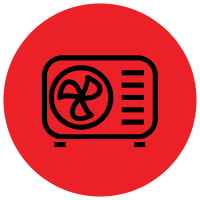 Pool Heat Pumps
Once upon a time heating a pool would cost an arm and leg. Sometimes life gets tough but you shouldn't have to sell and arm or a leg to heat your pool. In fact with a Swimming pool heat pump it literally costs between $30-80/month to heat you pool. This is not the case for every pool. We would be happy to do a free cost analysis to see if it makes sense for you to add a pool heat pump as a heat source. Connect Now!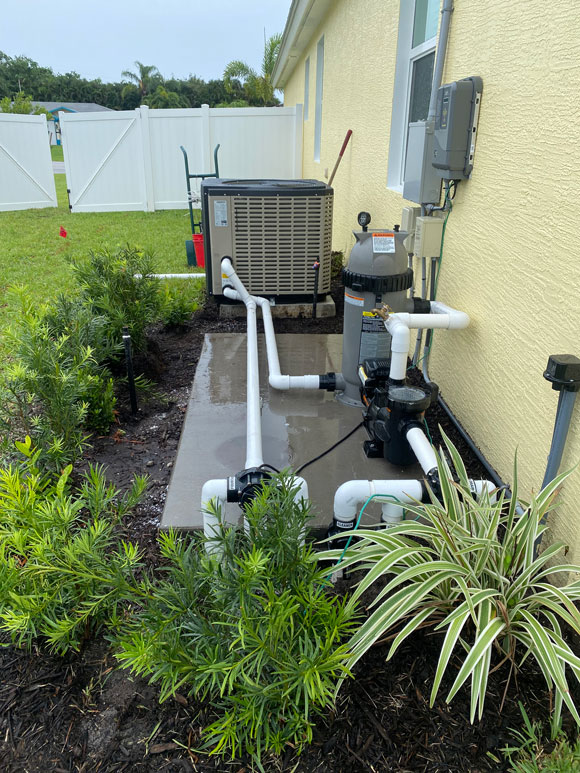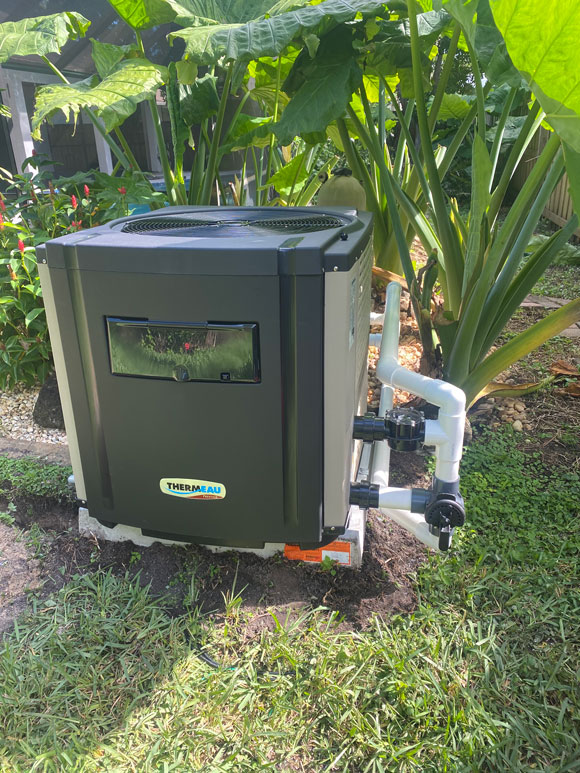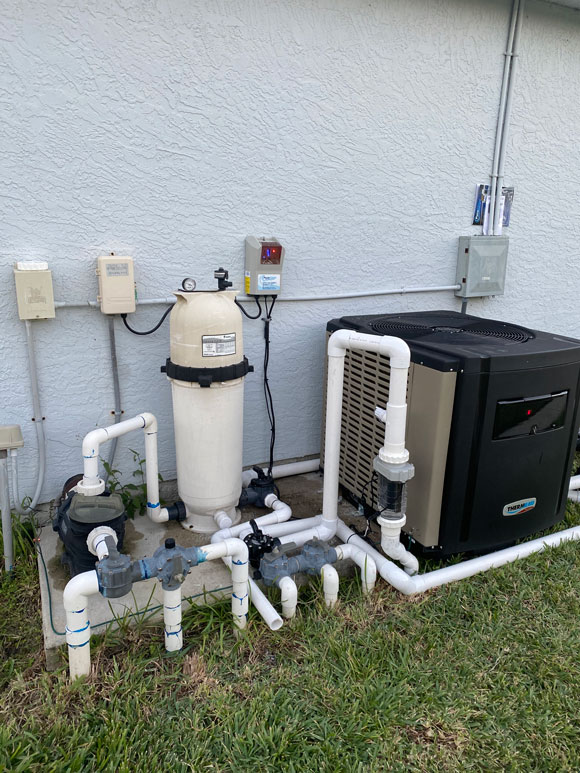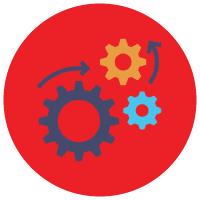 Automation
What is Automation? Simply put it makes a process automatic. In other words when you want to turn on your spa, you simply hit a little button called "SPA MODE". Here's what happens when you hit that little button.
1. Your intake and return valve rotate into their respective position to only circulate spa water.
2. If set to a higher temp, the heater will kick on.
3. Then the system turns your salt chlorinator to a lower setting so your spa doesn't turn into a human chorine bath.
4. Now you're sitting in your spa relaxing but you want the Therapy jets on, pick up your phone and hit "jets". The jet pump turns on.
5. Now you want to turn the pool and spa lights on, hit the "lights"
button and select a color.
6. I'm sure it's starting to make sense now.
As you can see with a swimming pool automation system

you

can control nearly every aspect of your pool with your smart phone. Need more help, Connect Now!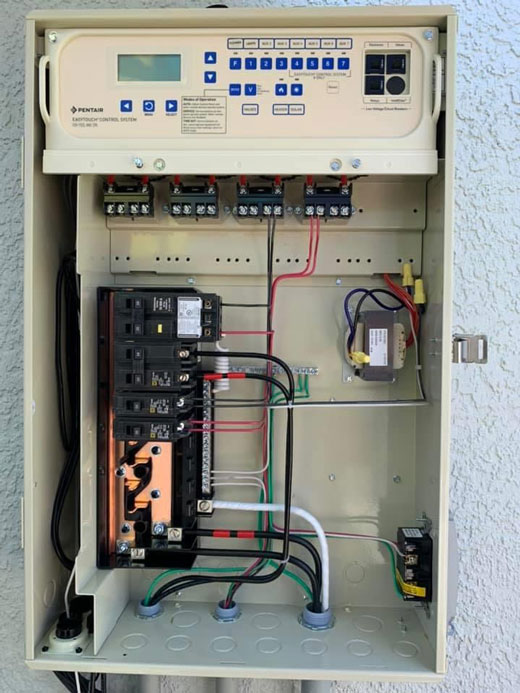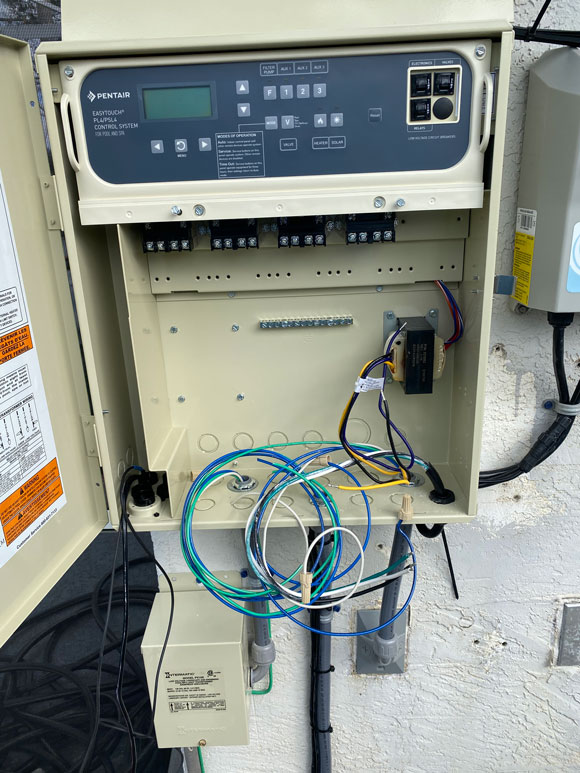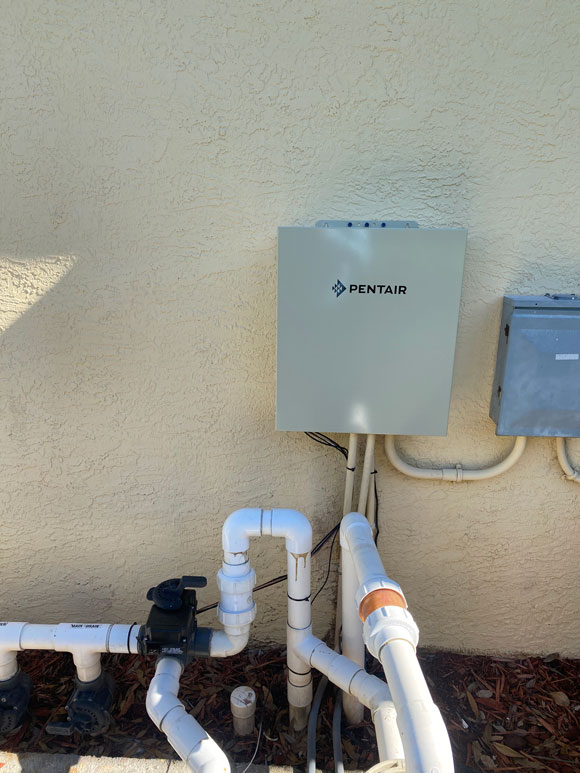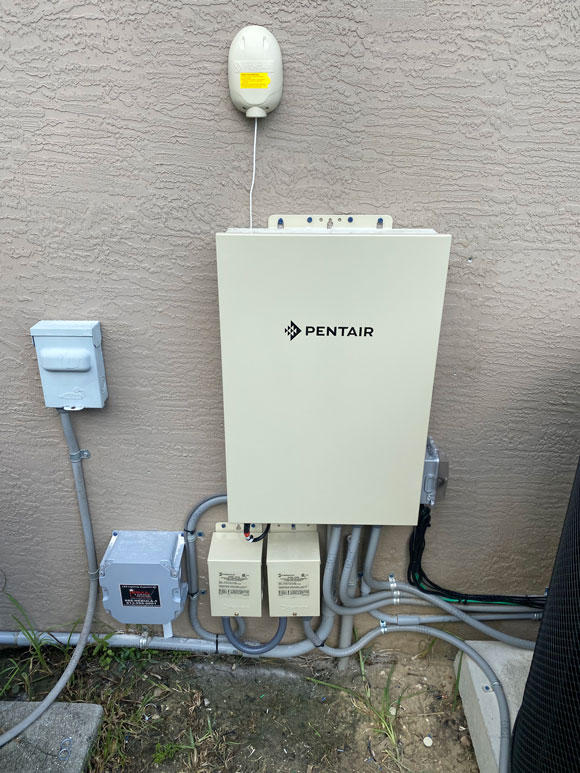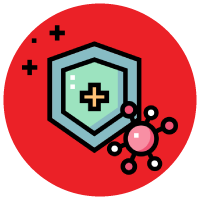 Salt Systems
My pool is salt not chlorine! Get off the internet, stop drinking Jimmy Jones Kool Aid. Seriously though, a salt pool is totally worth the investment if you swim a lot. Maybe you're on the fence about it....remember the grand kids swim in the same pool, your other friends and family are in there too. When someone says I have a salt pool, they are really saying that they have a little chlorine gas manufacturing device attached to their pool to make the most pure form of chlorine there is. This means no hauling jugs back and forth in your new SUV. Let us evaluate your sanitation requirements and help you pick the right machine for the job. Connect Now!